Easy-to-reach controls for safe and simple driving
Light steering aids ease of parking and turning for completely smooth handling
Low initial investment for a lifetime of low cost fuel and maintenance
Fuel consumption economy - get more for your cash on the road
The choice of four-wheel drive to meet your style
Funky Italian design; lovable personality
Fiat Panda Latest Offers
Fiat Panda
Even though the Fiat Panda exudes a playful personality that few other cars can match, it still manages to provide owners with excellent comfort, plentiful practicality, and a responsive drive. Fiat says the Panda lets substance dictate design with soft yet bold lines and exterior details that improve aerodynamics. The cabin maintains the perfectly proportioned volumes of the exterior with an easy-to-use dashboard and oodles of space for passengers. The interior also features countless storage compartments, a versatile seating system, and an optional infotainment unit with all-encompassing connectivity. All of the Panda's safety work together to offer complete peace of mind, while the incredible engines offer the fuel-efficiency and technology to cut your emissions and fuel consumption down as far as it will go.
Panda Features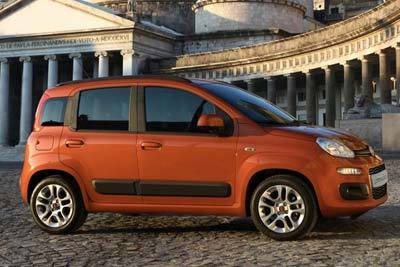 Sleek Design
The Panda's soft contours aid aerodynamic efficiency and lead to fewer interior obstructions and inaccessible areas, giving comfort and manageability to the inside and exuding a lovable persona on the outside.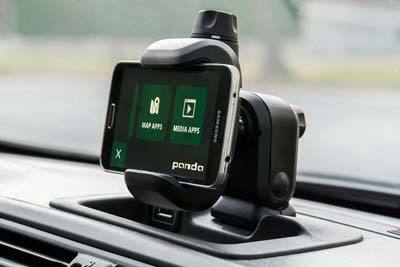 Welcoming Cabin
Benefit from well-designed and user-friendly space-saving compartments and utilitarian touches that provide optimum comfort and item management. The Panda has everything you could possibly need.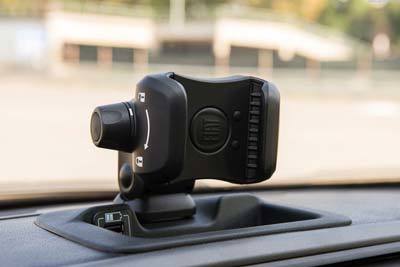 Ease and Practicality
The Panda is a surprisingly spacious compact vehicle inside. It features no fewer than 14 storage compartments in the cabin. It's perfectly suited for lively city streets and buzzing byways. Ideal for families.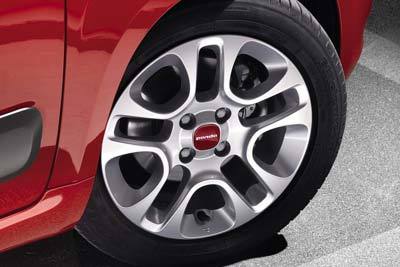 You're in Control
Discover the power of the award-winning turbocharged 875cc 85hp TwinAir, the speed of the outstandingly frugal 1.2 69hp petrol engine, or choose the ergonomic 1.3 95hp MultiJet II diesel. It's all up to you.
Interior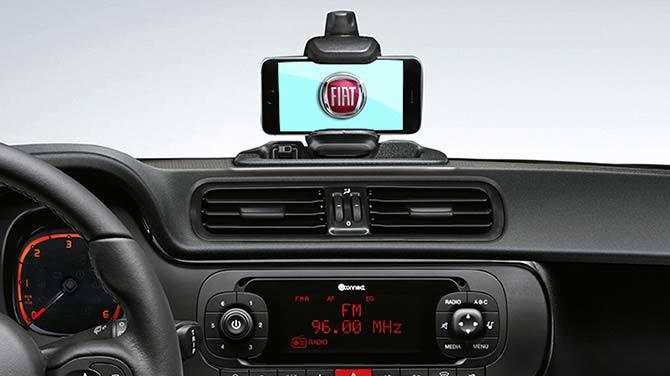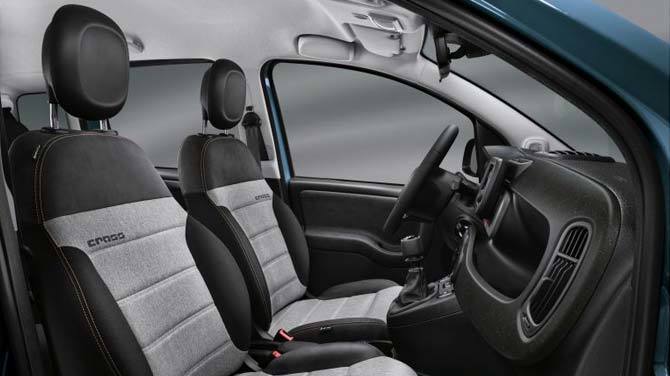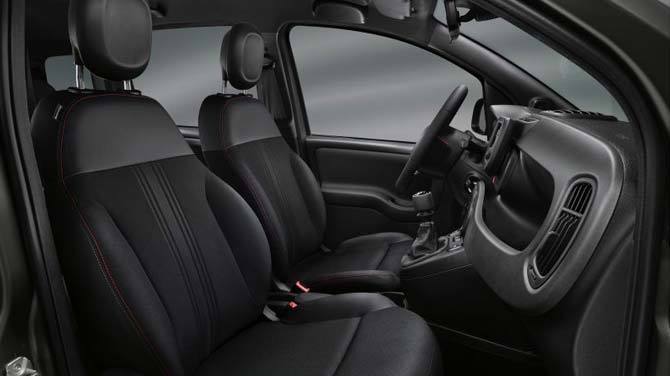 More Features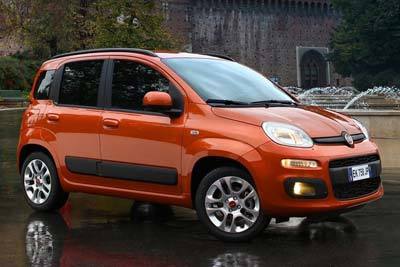 Fantastic Visibility
Your raised driving position delivers you the perfect vantage point from your driver's side window, all the way around to your rear. The rear window provides additional visibility for those difficult angles.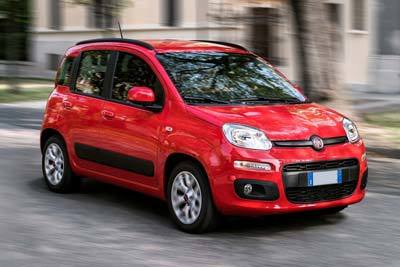 Top of the Line Technology
Never take your hands off the wheel with Blue&M TomTom 2LIVE entertainment and satellite navigation system. Play music, make phone calls and get driving information with just a taps.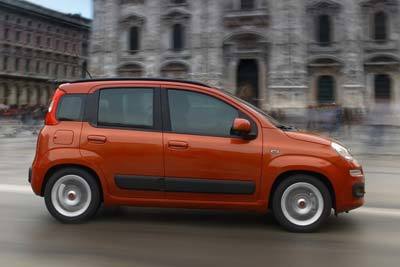 Complete Driving Efficiency
Innovative Start&Stop technology automatically switches off the engine when the car is idling and restarts it as soon as you touch down on the clutch, efficiently optimising fuel economy.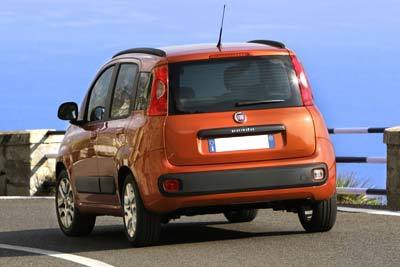 Safety
The Panda comes equipped with ABS, Electronic Stability Control, a Tyre Pressure Monitoring System, and next-generation three-point seatbelts and top-of-the-line airbag systems to keep you, and your loved ones safe.
Panda Colours
Ambient White
Darkwave Black
Breakcore Red
Art Grey
Anthracite Grey
Active Grey
Mediterranean Blue
For the trim levels, colours and more detailed info, download or order the Panda brochure
Get a Brochure
Why not take a test drive in the Panda? It is the best way to know if the car is for you.
Book a Test Drive
If you need to know more info about the Fiat Panda - Just ask, we are here to help.
Ask a Question
View all of our Panda offers by clicking the link below.
Latest Offers

The Fiat Panda has long been a popular choice for those seeking a practical small car that's cheap to run
WhatCar

[The Fiat Panda] is better than ever.
TopGear

Cheap to buy, characterful TwinAir engine, and fun to drive
AutoExpress
New Fiat Panda
Call us Today
01239 612025
Contact us