Explore Model
All New Talento Goods Transport in Cardigan Pembrokeshire
The Fiat Talento makes hard work easy. This medium-sized van offers 5.2 to 8.6m3 of cargo space and a load length up to 4.15m with the Cargo Plus load-through bulkhead. The payload capacity is 1,010-1,266kg with a choice of Euro 6D compliant 2.0 EcoJet diesel engines in several power outputs including 120, 145 and 170hp. The 145 and 170hp variants are available with a 6-speed dual clutch (DCT) automatic gearbox for effortless performance. The Talento is also available as a Platform Cab for conversions and a Crew Van that transports up to 6 people. Technology plays a huge role in every Talento, with features like a 7" touchscreen, rear parking sensors, a rear camera, keyless entry and go and Bluetooth available. You can also spec your Talento with Traction+, an advanced traction system that improves vehicle traction on the most challenging surfaces.
Design
The Talento's professional body and big cargo area make it perfect for any fleet. The sliding side door opens up to 1,284mm and the rear doors open up to 255°. You also get the option of 5 different style packs to make it your own.
Drive
The 2.0 EcoJet diesel engines combine power, reliability and low running costs. You can specify a manual or DCT gearbox with the 145 and 170hp engines. With 380Nm of torque, the 170 engine delivers outstanding pulling power.
Practicality
With minimal wheel arch intrusion, a full-height steel bulkhead and a load length of 4.15m with the Cargo Plus load-through bulkhead, the Talento can transport anything. It offers 5.2 to 8.6m3 of cargo space and a load capacity up to 1.2 tonnes.
Living with it
The Talento has useful safety features like Trailer Stability Assist and it's available with useful features like Traction+ with mud and snow tyres. You can add keyless entry and start, a 7" touchscreen and more for easy ownership.
All New Talento Goods Transport Interior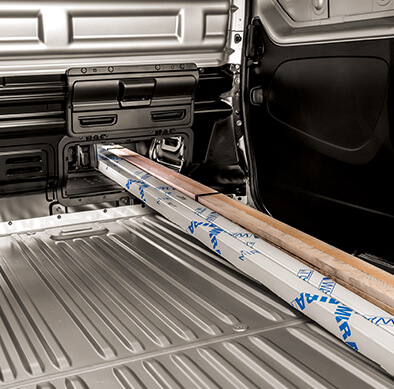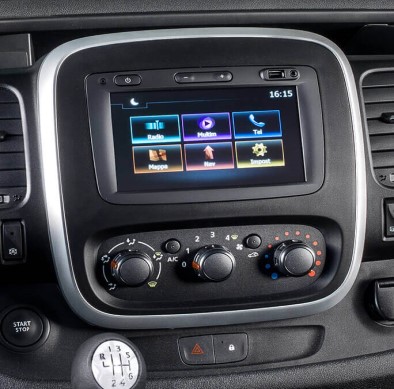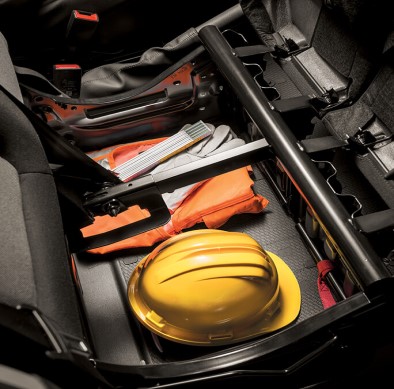 All New Talento Goods Transport Colours