Explore Model
New Fiat 600 in Cardigan Pembrokeshire
With a legacy spanning over a century, Fiat has consistently redefined the automobile industry, and their latest offering, the New Fiat 600 Electric Car, is no exception. One of the most critical aspects of any electric vehicle is its range, and the New Fiat 600 does not disappoint. With a range of up to 254 miles (WLTP combined), it offers the freedom to explore without the constant worry of recharging. Whether it's a daily commute or a weekend getaway, this electric marvel has you covered.
As the flagship version, the Fiat 600 La Prima introduces you to the sweet Italian lifestyle. It combines style, technology, and comfort seamlessly. Boasting up to 100 exclusive and unprecedented features. It's an all-in-one version that offers the best in comfort, technology, and style. When you step into the Fiat 600 La Prima, you step into a world of luxury and sophistication.
Design
The New Fiat 600 Electric Car is a head-turner. Its captivating look is designed to leave a lasting impression wherever you go. The LED lights, both front and rear, not only enhance visibility but also add to the car's aesthetic appeal.
Drive
If you're a fan of style, you'll appreciate the diamond-cut 18'' alloy wheels, exclusively available on the La Prima version. These wheels not only enhance the car's overall figure but also provide a smoother ride.
Practicality
The Fiat 600 is designed to be practical and versatile, striking the perfect balance between compactness and spaciousness. It offers a generous boot volume of 360 litres, ensuring that you can carry everything you need for your journey.
Living with it
The Fiat smartphone app provides valuable advice and enhances safety, comfort, and entertainment. Fiat's Connected Services offer is simplified, with two packs to choose from: Connect One and Connect Plus.
New Fiat 600 Interior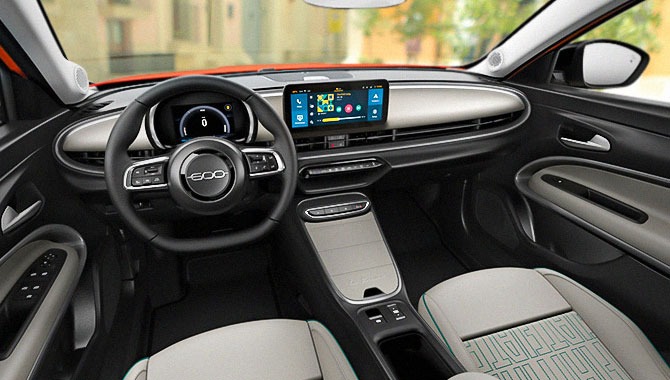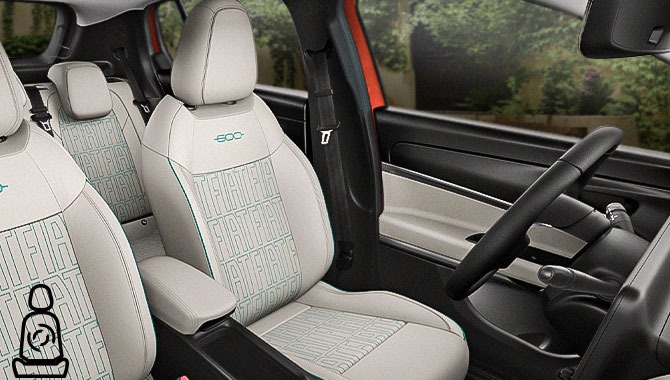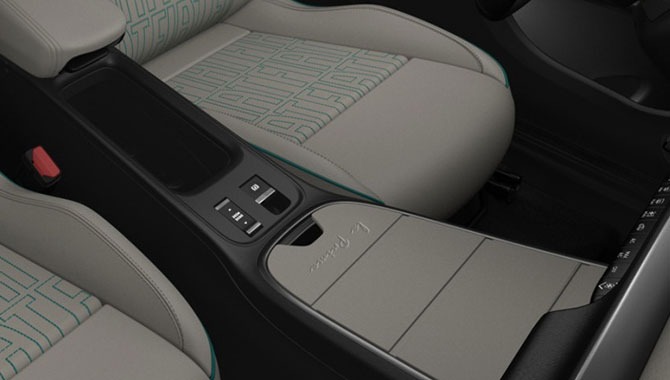 New Fiat 600 Colours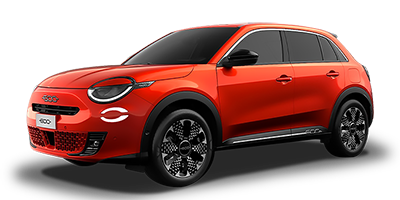 Sun of Italy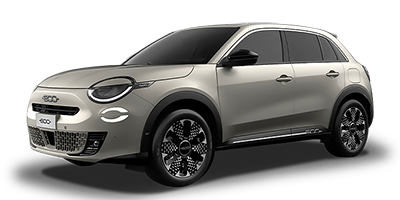 Earth of Italy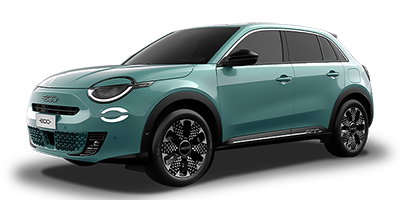 Sky of Italy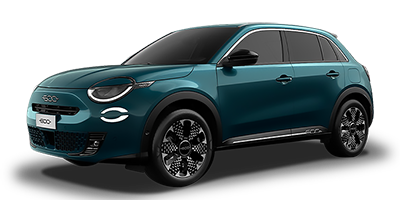 Sea of Italy
Black (Available only for the (RED) version)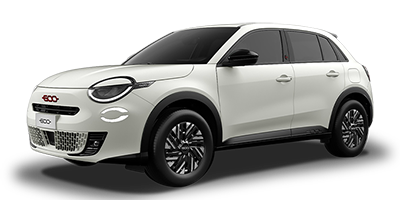 White (Available only for the (RED) version)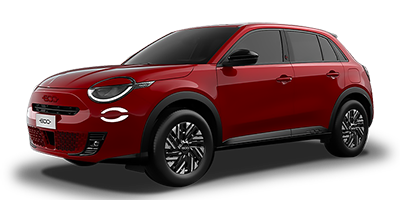 Red (Available only for the (RED) version)